Equipment
At OHW we believe the quality of our equipment speaks volumes about our company and of course it plays a large part in delivering professional results to our customers. Our main facility is in Eldersburg MD and acts as a base to store and maintain our fleet of forestry equipment. Here we are able to focus heavily on the maintenance and upkeep of all our equipment and to the customer, this insures that everything is kept in excellent working condition, providing the ultimate in safety. We make sure to take the necessary equipment out on any job, no matter if it's in Carroll County, Howard County, Montgomery County and other surrounding areas.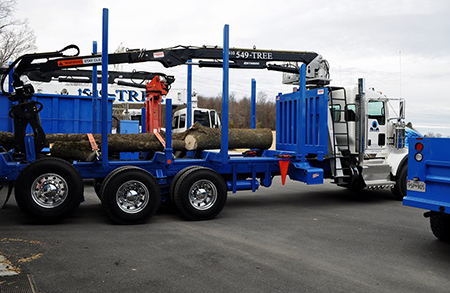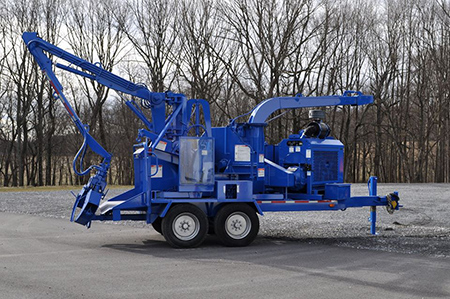 Bobcats
Our machinery ranges from twenty to eighty-five horsepower and although these machines can range very large in size, we always have the customer in mind. Many of our commercial and residential bobcats come with or without tracks to access hard to reach areas with minimal ground damage. We also focus on guaranteeing a large assortment of attachments for each of our bobcats so that we are able to accomplish any job that you may have.
Chipper
Due to the importance and use of chippers in our industry, we focus heavily on having a wide variety of size and power for our individual units. We have diesel units that have a material capacity from 12" to 20" in diameter. Also some of our chippers have knuckle booms to keep our customer's price reasonable.
Log Truck
We also have a variety of logging trucks we use to make sure we always have the correct piece of equipment. We pride ourselves on the fact that our log trucks are capable of hauling logs in very large lengths and weights from jobsites.
Crane
Our cranes are used to suspend trees at the jobsite while they are being cut down and or removed. With these cranes, we are able to suspend the trees to prevent accidents that could potentially cause damage, structural or otherwise.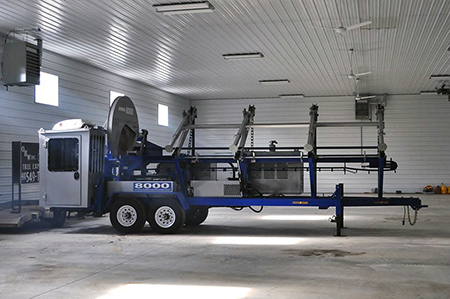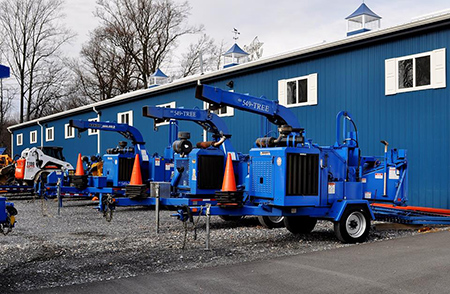 Chip Trucks
Additional types of trucks are our chip trucks, and they tend to have a material capacity from eight to twenty-five cubic yards. These trucks have closed arbor bodies that capture the disposed chips and prevent excess mess while completing a customer's job. This of course allows for less time at a jobsite which in turn provides lower costs to our customers.
Aerial Trucks
With trucks like these we can truly claim to be able to complete any job. Our aerial trucks have booms that can reach up to sixty five feet in the air, and with a reach like that these trucks make jobs like pruning, shaping, or excess removal of a tree a far simpler task. And in return to a simpler task again keeps costs at a lower price for our customers.
---
"All of the work was done in a single day. They used a crane to remove large sections of tree from behind the house, which reduced the damage to my lawn. They also used wood blocks and boards to protect my driveway and front lawn. Will and his crew were extremely professional and courteous throughout. I was very impressed with their equipment, too. I got five estimates before deciding to go with Oak Hill, and their price was tied for the lowest. A friend had used Oak Hill and recommended them, which is how I made the final decision. I will call Oak Hill first next time I need tree work, and I would recommend them to anyone."
Angies List Review: Woodbine Maryland
"They arrived on time and worked carefully to not damage anything on our property. The trees were located on a difficult spot, on a steep slope. They did a great job. Oak Hill Wood Service Inc. worked very fast and efficiently."
Angies List Review: Glenelg Maryland