Professional Tree Services in Montgomery County Maryland
Oak Hill Wood Service (OHW) provides tree services throughout Montgomery County Maryland including Gaithersburg, Germantown, Rockville, Montgomery Village, Olney, Damascus, Derwood, Norbeck, Laytonsville, Brookeville, Aspen Hill, Burtonsville and more. 24 Hour Emergency service available. Services include:
Tree Removal (Dead Trees, Hazardous Branches)
Stump Grinding
Limb Removal (Dead or Broken Limbs)
Tree Pruning, Trimming
Selective Lot Clearing
Full Lot Clearing
Crane Service
Log Removal Service
Vista Pruning - Providing Better Views
Utility Pruning - Removing Limbs Near Powerlines
Crown Cleaning - Removing Dead Limbs
Crown Thinning - Clearing Up The Canopy
Crown Raising - Providing Increased Views
Crown Restoration - Improving Shape & Health of Trees
Cabling of Branches / Limbs
Anchoring - Damaged or Newly Planted Trees
Bracing - Increase Strength After Tree Split or Break
Chipper Trucks
Tree Fertilization
Specialize in tree varieties local to Montgomery County: pine, oak, maple poplar, hemlock, sycamore, beech, and more.
Cleanup trees after high winds, thunderstorms, snow, and ice storms.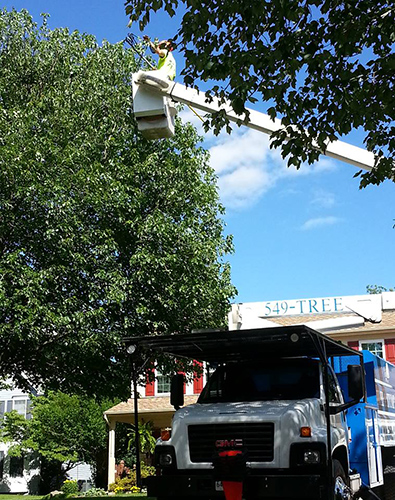 ---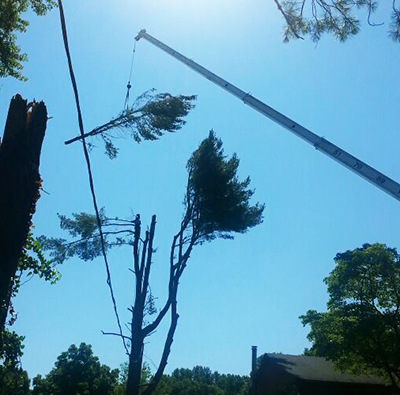 "With the use of a crane and a crew of professionals they were able to get the job done in just a few hours. It was an amazing thing to watch."
Angies List Review: Olney Maryland
"Second time we have used them. Great prices, quick and cleaned up nicely!"
Facebook Review: Gaithersburg Maryland
"Will Rash was very professional. He does the estimates and also does the work. He uses only his own employees and does not contract out any of the work. His price was very reasonable compared to other contractors. He was able to start the work in less than a week. He had to delay finishing cutting down the huge tree in the front due to some emergency work after the wind storm and also the yard was very wet, so the delay was reasonable. The workers were all professional and the cleanup was excellent."
Angies List Review: Rockville Maryland